Andrew is a friend of mine from Alabama who makes AMAZING swirls(look pic below), probably the best I've seem so far, I always keep sending him jokes about why he should gimme one. he charges about 150-200 dollars.
Yesterday finally "God" helped me LOL
Quote:
Originally Posted by Treva
God spoke to me.
He said the only way to stop the end of the world next month is Andrew giving a swirl to a brazilian guy.
I said that's awesome but why don't you speak to him about it cause he won't believe me?
He said "Dude I'm about to finish that crap world, do I even have to do that?"
He slammed Heavens gates but I could hear him screaming "Peter send more Biebers to Earth, they deserve them!"
Quote:
Originally Posted by andrewsfury
hahahahah. this summer when i do more bodies ill send you one but you have to get it clear coated i hate clearing.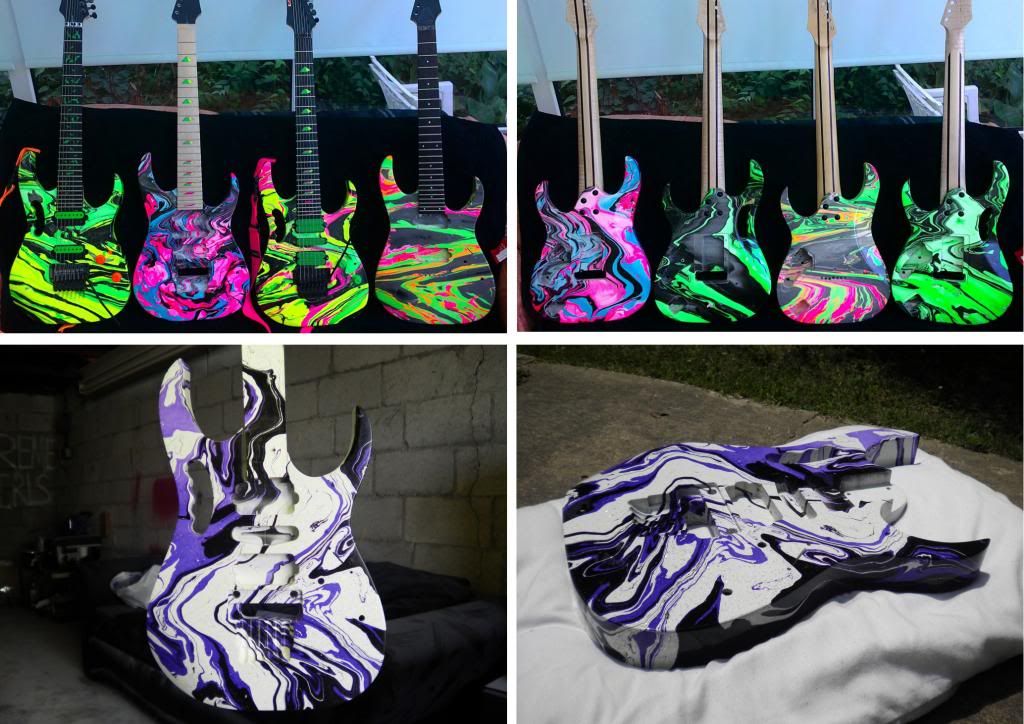 I really love that black/blue/pink one, 1st left pic, 2nd gutar from left to right and his "purple snow" (bottom pics.
If someody wants his swirl, I could put you in contact with him